Employee Warehouse Logistics
Hilversum
Junior, Career start
Work experience
Storage work
Transport
Fulltime
Published: 2022-07-22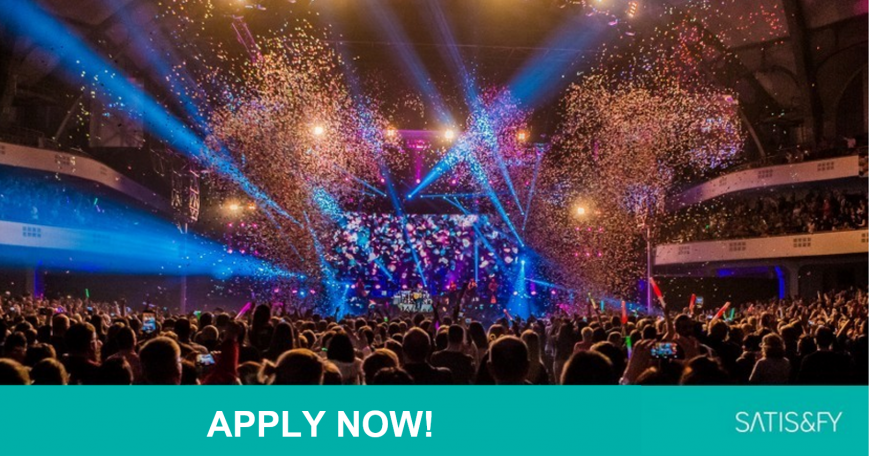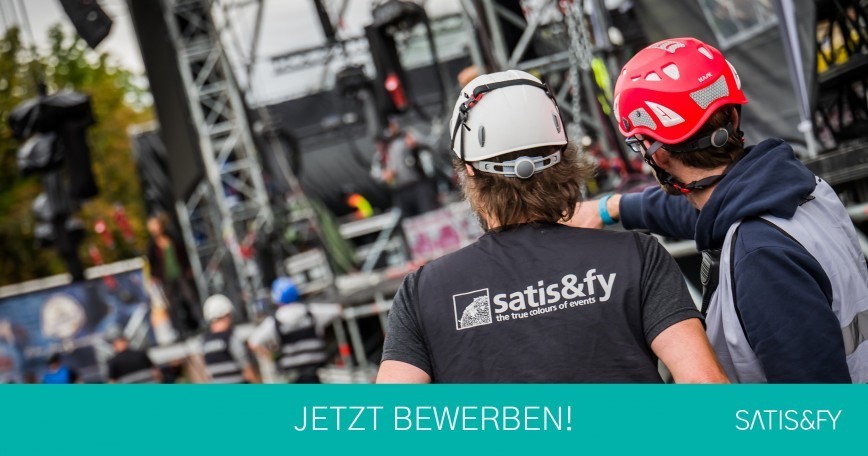 We were just looking for YOU!
We are constantly on the lookout for new creative minds and people with dedication to their job, passion, attention to detail, ingenuity, nerve, passion and humor.

To complete our logistics team in Hilversum again, we are looking for an Employee Warehouse Logistics (m/f/x), with an interest in the event branch and who keeps overview even in the biggest hectic, is flexible and solution oriented. Experience with or interest in AV technology is definitely an advantage.

What a Warehouse operator does at satis&fy?
You pick, scan and pack materials for projects and dry-hires according to loading lists, and return materials and record it into the ERP system.
You are responsible for quality checks, perform light repair work and maintenance of technical material, like for example AV tools, cabling, and stands.
You know how to load and unload efficiently and safely and operate the forklift to get the materials in and out of the shelves.
You drive to suppliers and project sites to deliver and pick-up materials, including assembly and disassembly on-site.
You contributing to the organization by improving work processes and connecting with other departments
You maintain project and master data in the Easyjob ERP system.
What makes you stand out:
You have a few years of logistic experience and know your way around warehousing and transportation.
You have a B and a BE driver's license and a forklift certificate.
You have sufficient computer skills and have some experience with ERP systems (it's a plus if you worked with Easyjob before).
You are an open-minded, proactive and positive person. You have a high level of organizational talent, a hands-on mentality, and can keep an overview in busy times.
You speak English and Dutch and preferably some German.
You have at least a basic understanding of events, electricity and audio-visual facilities.
You are confident in dealing with national and internationalsuppliers.
What you can expect:
Working in an autonomous, hands-on team, that gets things done, in a wild, creative, constantly evolving environment. There is plenty of room for your ideas and your commitment, fun working with unique teams, challenges in a globally active reputable company and a corporate culture in which the WE play the most important role.
You will rarely find people who wear a tie at our company, the company culture is informal, the office really nice and the hierarchy pretty flat.
We offer a fair salary, a good pension plan, extra vacation days, flexible working hours, possibilities to travel and exchange, a lot of autonomy and a supportive team of really 'gezellige' colleagues.
Who we are!
With over 450 employees at nine international locations in Europe and the USA and more than 3,000 locally and internationally implemented corporate events, concerts, streaming events, open-air festivals, trade fair appearances and exhibitions per year, satis&fy is one of the most powerful companies in the event industry.

If you have any questions, please do not hesitate to contact me:
Peter van Scherrenburg
HR Business Partner